Matthes' Observations from Washougal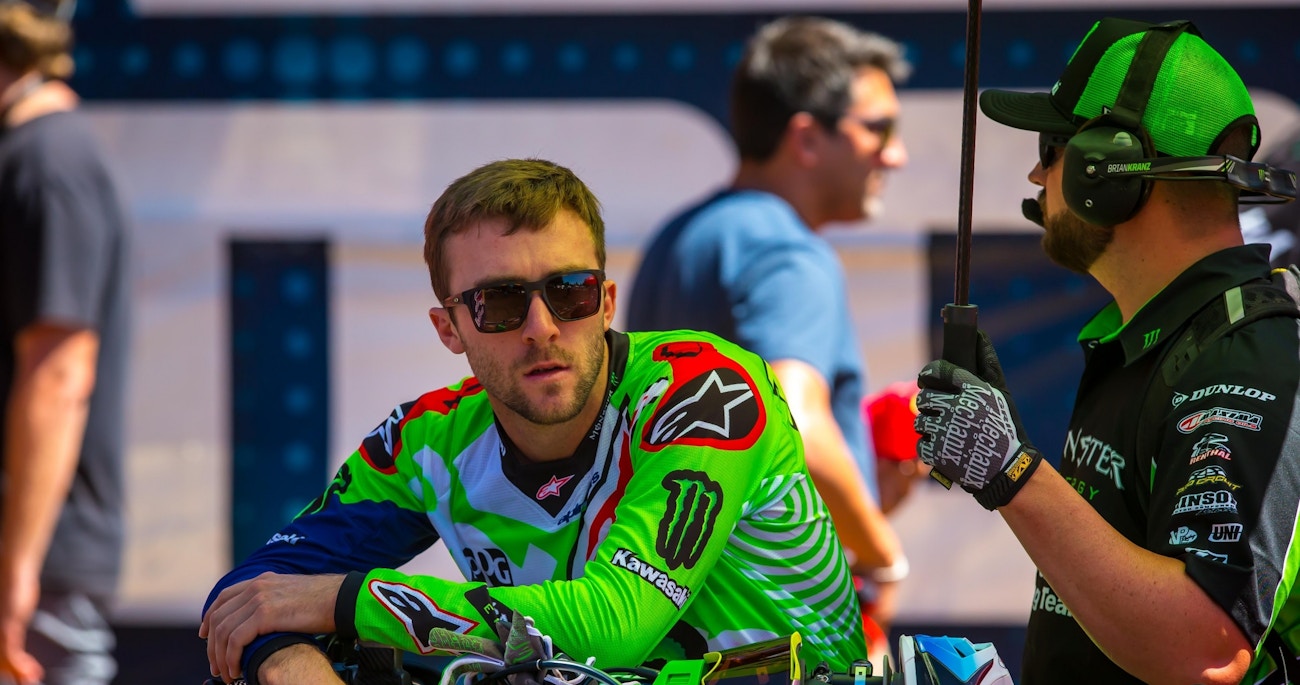 Washougal is one of my favorite rounds of the Lucas Oil Pro Motocross Championship. I used to live up in Victoria, BC, in the off-season and then worked for Ty Birdwell back in the day, a privateer who lived in Astoria, Oregon. The Pacific Northwest has a soft spot in my heart.
It was a great crowd out at the track this weekend, and speaking of the track, I thought it wasn't as hard packed as it normally is and therefore not as slippery and tough to ride. It seemed that traction was more abundant than usual and it lasted longer than usual. The track crew must have put down the perfect amount of water and had the perfect weather for everything to stay together. Some riders told me it was too wet in practice, but that's usually okay for a good track in the motos.
Let's take a look at the results, shall we?
1 17 Joseph Savatgy Tallahassee, FL Kawasaki KX 250F 7 1- YOU SHOULD'VE DONE SUSPENSION TESTING SOONER, BRO! But in all seriousness, Savatgy was a bit fortunate to win with these scores. Hey, the check will still cash, right? He was under siege in the second moto for a bit, had one bad lap but quickly got back together and pulled off the win. Don't look now, but Osborne's won four overalls and Joe–Dawg has three.
2 16 Zachary Osborne Abingdon, VA Husqvarna FC250 4 3- Osborne crashed in the second turn of the first moto and was outside the top 20. But then he did what he's been doing all year to work up to fourth on a track that's not easy to pass on. Then he puked after the moto. Second moto he was solid again just working up, grinding away at the guys until they broke. Savatgy won but Osborne added even more points to his points lead. He now has a 74-point lead. He will most likely clinch his first Pro Motocross title at Budds Creek where he had his worst professional moto ever as a kid (earning the name Snack-Pack from Ping) and where he won his first overall at. Symmetry, bro.
3 108 Dylan Ferrandis France Yamaha YZ 250F 3 4- "Hi, I'm Steve Matthes and I would like to admit that I was wrong about Star Yamaha hiring Dylan Ferrandis. He's been very good and will probably be even better next year." Then the group says "Hi Steve," back and we slowly sit down in our wooden chairs and begin the session. Ferrandis passed AC with half a lap to go to get the last podium spot.
4 36 Adam Cianciarulo Clermont FL Kawasaki KX 250F 2 5- Speaking of AC, that pass by Ferrandis with half a lap remaining cost him the overall win and it knocked him back to fourth! I've never, ever seen that before. Poor Adam, he's probably still locked in his room with Blink 182 just blasting "Adam's Song" over and over. He's too good to not get a win soon, but this one will sting for a while.